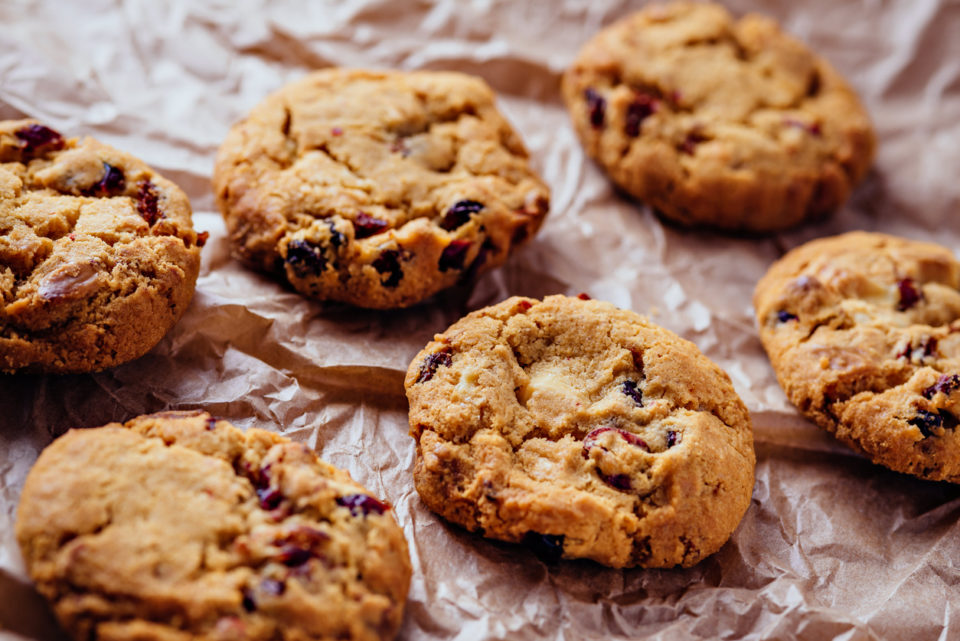 When the holiday season rolls around, you probably want to spend some more time in the kitchen. After all, Christmas baking may just be the best part of the season. Not only do you get to make treats to share with the ones you love, but you also get to enjoy them after they're done baking. And what's not to love about that? However, you don't have to be an amazing baker just to whip up some Christmas cookies. Take a look at these simple and easy holiday cookie recipes, and you'll be well on your way to having a full cookie jar!
Cranberry Christmas Cookies
If you want to enjoy a sweet treat that tastes like the holidays, you can't go wrong with some cranberry Christmas cookies. They're as sweet as can be, but the cranberry gives them a bit of tartness that makes them easy to binge out on. Plus, they look beautiful, making them the perfect centerpiece on your dessert table. This is one recipe you have to make this holiday season.
Frosted Peppermint Brownie Cookies
Just imagine … what if you could combine brownies and cookies, the two best desserts in the world? Well, you'd have these frosted peppermint brownie cookies. When you bake these cookies, they come out soft and chewy, which gives them a texture you'll absolutely love. The cookie itself is amazing, but when you add the peppermint frosting on top? That's what will put it over the edge. With crushed-up peppermint pieces adorning the frosting, you know this one is going to be a winner with everyone who tries it.
Basic Gingerbread Cookies
If there's one cookie that you absolutely have to make for Christmas, it's the humble gingerbread cookie. They taste really good, and they're so much fun to decorate. Whether you want to make a gingerbread house complete with gingerbread people to populate it or you'd rather stick to something a bit simpler, you can bet that these won't stay in the cookie jar for long.
You might also like: Check Out This Fun Deviled Egg Recipe
Chai Shortbread With Ganache
Have little ones in the house? Then you're probably going to keep it simple when it comes to the cookies you feed them. However, when you want something a little bit more grown-up, you can't go wrong with these chai shortbread cookies with ganache. Yes, they absolutely are as good as they sound, and you have to try them right now.
Try out these fun and easy cookie recipes this season. Let's get to baking!