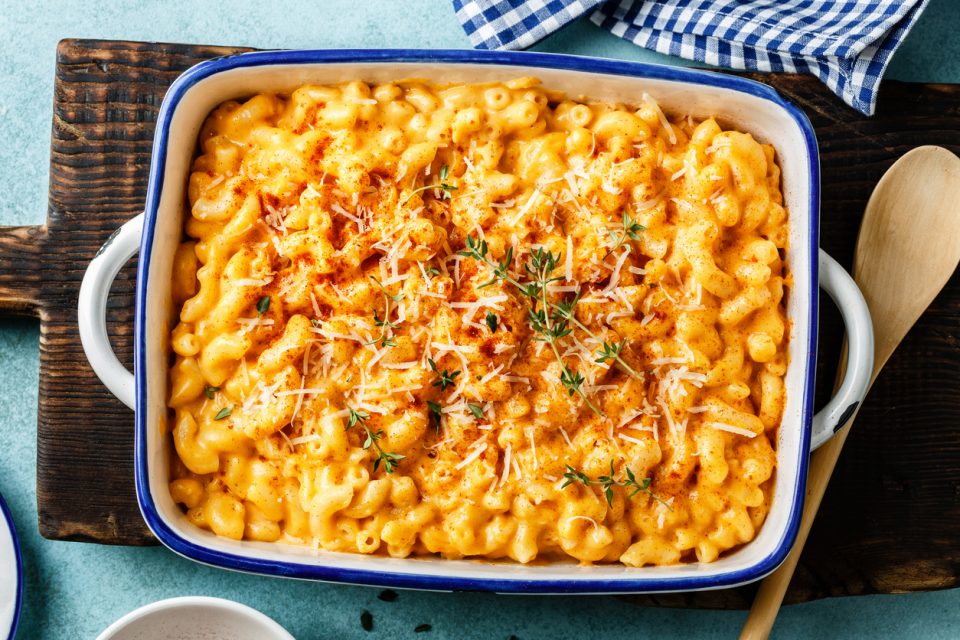 All around the world people enjoy macaroni and cheese. Why is that? For starters, mac and cheese can be made in a variety of unique ways. You can use different cheeses, different types of pasta, various seasonings, and more. Although most of the time mac and cheese is a side dish for much larger meals, it can also be a meal itself! For those of you who love macaroni and cheese, we're here to fill you in on a whole new kind – homemade baked mac and cheese!
All The Cheese You Need
When preparing your mac and cheese, it's important to note that there's no right way to do it. You'll obviously want the noodles of your choice as well as the cheese, but from there it's anyone's game! Some rules you'll need to follow include:
You'll want to use a block of cheese and shred it. Do not use pre-shredded cheese because it won't melt properly.
You don't want to cook your noodles to perfection from the get go. After all, once you add the topping to the mac and cheese, the noodles will be cooked more when you bake the dish.
The Topping
The "baked" portion of the recipe means that you can use breadcrumbs to create a crust on top of the mac and cheese. To add a bit more flavor to the topping, consider adding Parmesan, butter, and a bit of paprika. You can also add a few more spices from your spice rack if you feel inclined. Overall, baked mac and cheese is a nice delicacy that can be created in a variety of ways – chances are you have your own recipe too. Now, get your pan ready and find all of your ingredients. It's time to get started!
You might also like: Lead The Way In A Honda Pilot
Choose Honda North
After you've impressed your friends and family with your delicious baked mac and cheese, why not visit our dealership? For those of you in search of a new or pre-owned vehicle, Honda North is here to provide you with plenty of options.
At our dealership, we also provide countless deals and specials you can take advantage of. That's right – you can save big when you choose Honda North! You don't want to miss out on our deals. We can't wait to help you find the vehicle of your dreams!