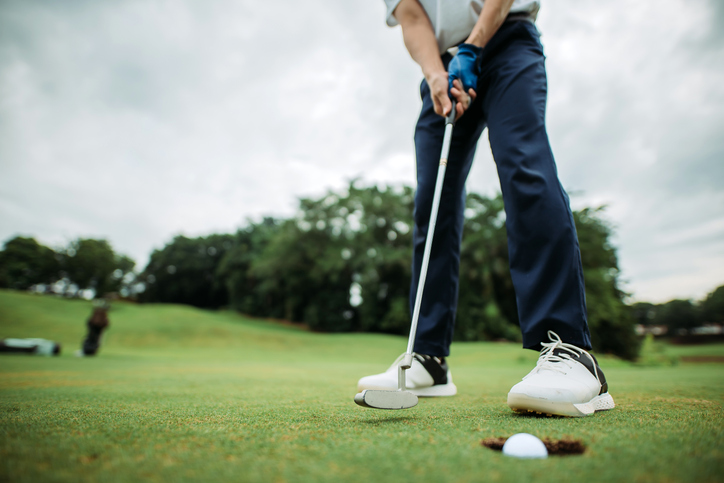 The best golf courses are usually private, but that's not always true. Take Aubrey's Dubbs Dred Golf Course in Butler, PA. While you can get a membership, it's a public course and the best in Butler. Find out what you've been missing, and schedule a tee time so you can check it out.
Front Nine vs. Back Nine
Aubrey's Dubbs Dred Golf Course feels like two courses in one. The front and back nine are connected, but they offer two vastly different experiences. At 3,537 yards, the front nine is longer, but that doesn't mean it's more challenging. The fairways are wide open, so you can drive to the green without major issues.
On the other hand, the shorter back nine is full of challenges. The fairways are much tighter, and you'll need to pay attention to your club selection to stay out of the trees. Also, there are tons of sharp doglegs, so taking big swings can get you in trouble fast. Don't let the challenge scare you away, though. It might be the hardest back nine you ever play, but it'll help you sharpen your skills.
Play Golf for Less
Aubrey's Dubbs Dred Golf Course is always affordable, but that's especially true on Tuesdays. You can play 18 holes with a cart for only $25 or walk the 18 for $15. If you want to play the more straightforward front nine and skip the back end, it's $17 with a cart and $10 if you walk.
The golf course also offers senior rates Mondays-Fridays until 3 p.m. That's one of the privileges of growing older, so take advantage of it if you're of age.
You might also like: Try These Grilled Onion & Skirt Steak Tacos
Now's the Time to Join
While membership is optional, it's a great time to join if you plan to play here a lot. The course is currently running a Flash Spring Sale for its golf with cart membership. Instead of paying $1,750, you can get it for $1,500.
While the walking membership lasts for a year, this membership is valid from April 15-October 15. If you get it, you won't have to pay green or cart fees for six months. There's just one catch. April 15 is the last day to get the deal, so don't sleep on it too long.
Whether you become a member or pay green fees with each visit, you'll love Aubrey's Dubbs Dred Golf Course. You'll feel like a pro on the front nine and test your skills on the back nine. But no matter which half of the course you're on, you can't find better golf in Butler.