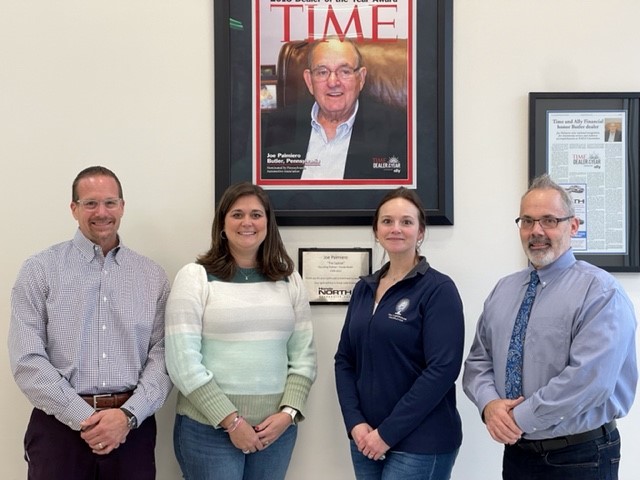 Here at Honda North, Joe Palmiero was our founder and mentor. He was with us until December, 2021, and he remains an inspiration to our entire team and family. We want his legacy to continue to touch lives around Butler, and we're proud to share the Joe Palmiero Founders Grant in his honor.
The Joe Palmiero Founders Grant
Those who remember Joe Palmiero know that he was committed to his community, and he lent a helping hand to Butler families in need for more than 50 years. That spirit of generosity and love for our neighbors lives on with his family – his wife Linda as well as his children, Allison Brady and Jon Palmiero. It also continues with this grant, which was created in 2022 to fuel the dedicated work of local non-profit organizations.
The Lighthouse Foundation
At the start of 2023, we were pleased to present the Joe Palmiero Founders Grant to The Lighthouse Foundation. This organization serves needy families and individuals through food programs, interim and transitional housing, finding employment, and securing reliable transportation. We know that Joe would be happy to know that this grant will support their efforts with $5,000 going directly to help enrich the lives of those who need it.
You might also like: Enjoy A Cozy Night At Home On A Cold Winter Evening
Honda North
If you'd like to learn more about who we are and what we do, we invite you to come see us at Honda North.