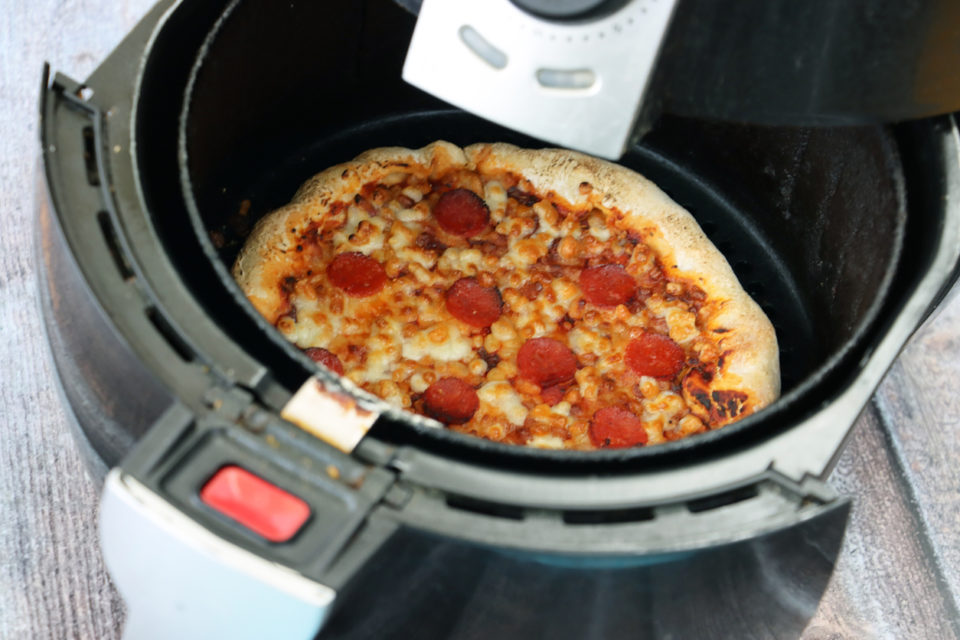 Your air fryer is one of the most versatile tools in the kitchen. You can use it to make a variety of crispy dishes, including delicious pizza. If you're tired of munching on frozen pies, try this recipe for air fryer pizza. It's so delicious and easy that you'll never go back to frozen pizza again!
Air Fryer Pizza Ingredients
You only need a handful of ingredients for air fryer pizza. Gather the following:
Buffalo mozzarella
12 inches of pizza dough for two personal pizzas
Olive oil
Tomato sauce
Optional toppings: parmesan cheese, pepper flakes, and fresh basil
Preparing to Make the Pizza
You need to preheat your air fryer to 375 degrees Fahrenheit for this recipe. After, spray the basket in the air fryer with oil to ensure the pizza won't stick. Finally, dry the mozzarella by patting it with paper towels. This will keep the pizza from getting soggy.
Assemble the Pizza
Start by rolling out the dough. It should be the size of the basket when you roll it out. Once rolled, place it in the basket. It's much easier to assemble the pizza in the basket instead of transferring it when it's ready, so don't skip this step.
Brush the dough with a teaspoon of olive oil. Next, spoon a light layer of tomato sauce on the dough, so you can still enjoy all the delicious flavors. Then, sprinkle the mozzarella on top of the dough.
Bake the Pizza
You need to bake the pizza for approximately seven minutes. Take it out when the cheese is melted and the crust is crispy. After you take it out, you can add any additional toppings if you wish.
You might also like: Cruise Down The Road In The 2021 Civic
Crust Didn't Crisp? Try This
Each air fryer is different, so you might have trouble getting a crisp crust if you follow the recipe as written. If the crust isn't crispy, you'll need to cook the dough before putting on the toppings. First, cook it for five minutes. Then, flip the dough and add the oil, sauce, and cheese. Cook it for another 5-7 minutes until the cheese melts, and the dough is crispy.
Also, make sure that your dough isn't too thick. If it is, you might have trouble achieving the crispy crust.
Once you figure out what works best for your air fryer, you'll get to enjoy a delicious pizza. It's so easy to make that you can whip it up after a long day of work. After, you can enjoy the ultimate comfort food without having to wait for it to cook for a half-hour in the oven. Quick, delicious, and easy, it's no wonder people love making pizza in the air fryer.