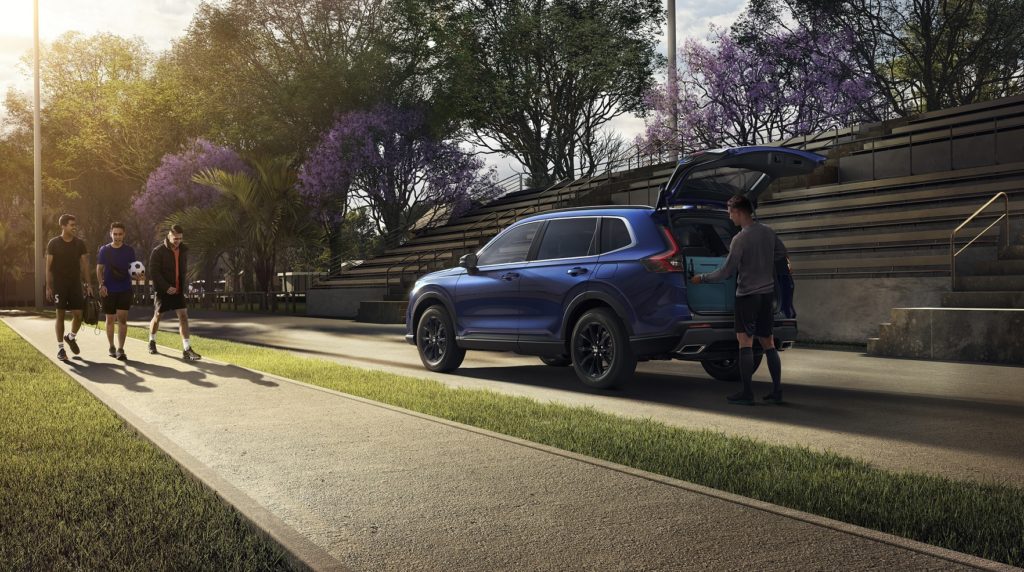 Drivers are drawn to certain vehicles for a variety of reasons, and here at our Honda dealership, we've seen shoppers fall in love with the Honda CR-V for its looks, performance, features, and so much more. MotorBiscuit recently dove into a study about happy CR-V owners, so take a look at why drivers are thrilled by this compact SUV.
Handling and Performance
While any reliable SUV can get you from point A to point B, the Honda CR-V ensures that you'll have an enjoyable ride getting there. Like the rest of Honda's modern lineup, the CR-V exhibits responsive steering, braking, and acceleration for an engaging driver experience, and it stays balanced around twists and turns as well. Honda has equipped the CR-V with a finely-tuned suspension system, which promises a gossamer-smooth ride in town, on the highway, and even on worn and bumpy roads. A 190-horsepower turbocharged 4-cylinder engine powers the 2023 CR-V for timely acceleration, and the engine comes paired with a continuously variable automatic transmission. The CR-V's powertrain combines its reliable performance with impressive gas mileage as well.
Head-Turning Style
As part of its complete redesign for 2023, the Honda CR-V sports eye-catching new looks. Its updated exterior design is both bold and sophisticated, with long, uninterrupted lines, sporty angles and curves, and a grille that denotes the hearty powerhouse under the hood. On the inside, the CR-V sports interior design motifs fitting with the latest generation of Honda vehicles. A stylish honeycomb pattern spans the dashboard and discreetly hides the air vents, and high-quality materials can be found throughout the cabin. Standard furnishings are soft and smooth in the base CR-V LX model, and if you step up to a higher trim like the CR-V EX-L, you'll enjoy leather upholstery and other amenities.
More to Love
The CR-V's rewarding performance and distinctive styling allow it to stand out from the rest of its compact SUV competitors, but that's not all it has to offer. Honda has equipped the 2023 CR-V with a host of modern tech features like onboard Wi-Fi, Amazon Alexa, and smartphone synch for Apple and Android. Standard safety systems include traffic sign recognition, forward collision warning, and lane departure warning.
You might also like: Did You Know Your Tire Pressure Affects Your Gas Mileage?
Honda North
If you'd like to learn more about the Honda CR-V, come visit our dealership to take this compact SUV for a test drive!