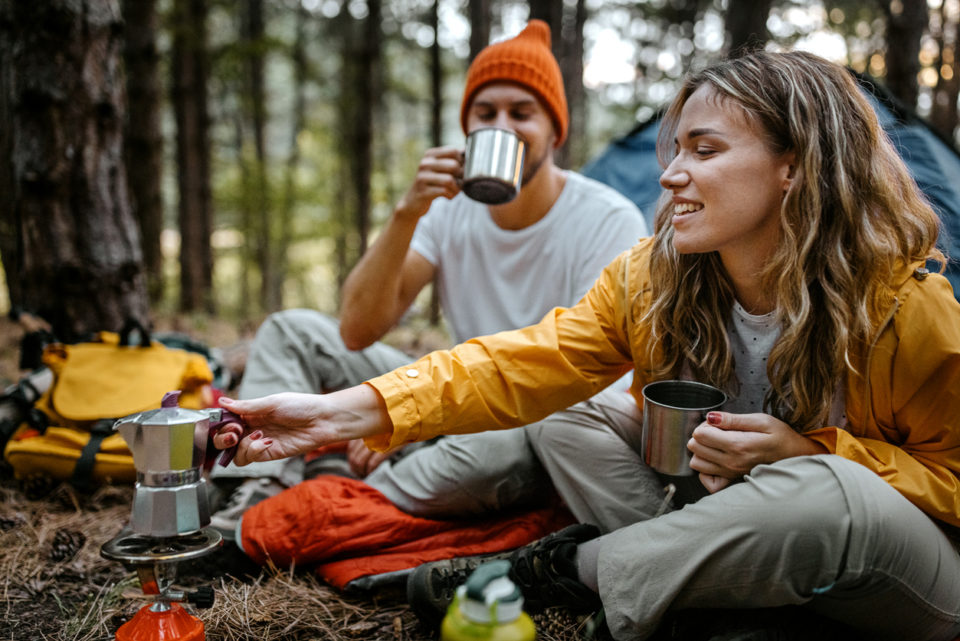 For some folks, there's nothing quite like a few nights in the great outdoors, sleeping under the stars, sitting by a fire, and participating in all the other activities that draw people to campgrounds year in and year out. The Smith Grove Campground in Butler, Pennsylvania, – located only 40 minutes from Pittsburgh – offers plenty of places to pitch a tent or park an RV. They even have cabins for rent. Here are a few details regarding the activities, features, and facilities at the campground.
Activities for All Ages
There is always something to do at the Smith Grove Campground. They have bingo nights, contests, game nights, axe throwing, water balloon dodgeball, and much more. Throughout the summer there is a Santa Claus visit, a fishing tournament, and a corn hole tournament. Campers who want their getaways to coincide with these events should consult the activity schedule at Smith Grove now and make reservations as soon as possible. Pet owners may enjoy a visit to the dog park, which is situated between one of the campground's lakes and the frisbee golf course. The largest lake on the 56-acre campus provides a catch-and-release option for those who like to fish. Finally, the playground area is next to a pool, arcade, and recreation hall.
Ice Cream and Food
The shade from the canopy of trees may be enough to keep most campers cool, but a sweet, frozen goodie might help as well. The Smith Grove Campground features a restaurant that serves a variety of items, most notably several flavors of ice cream, slushies, sundaes, milkshakes, frozen lemonade, and other tempting treats. Here are a few flavors on the menu that are known to please the palate: brownie, chocolate chip, chocolate, vanilla, chocolate chip cookie dough, cheesecake, strawberry, cherry, lemon-lime, butterscotch, mint chocolate chip, banana, and many more. For those interested in lunch, dinner, or a tasty snack, they offer french fries, tator tots, onion rings, cheese sticks, nachos, hamburgers, Philly steaks, hot dogs, grilled chicken sandwiches, hoagies, chicken tenders, house salads, taco salads, pizza, and other items.
Nearby Activities
For campers who want to leave the grounds and explore other areas in and around Butler, there are plenty of places to check out. Golfing, shopping, racing, hiking, and opportunities to learn about history are all nearby. Here are some locales that are popular among Smith Grover visitors:
McConnells Mill State Park includes the Slipper Rock Creek Gorge and a historic grist mill from the 19th century
Grove City Premium Outlets draws shoppers from many parts of western Pennsylvania to its more than 120 brand-name stores
Lernerville Speedway is a nearby dirt racetrack where spectators can enjoy races regularly
You might also like: Did You Know Your Tire Pressure Affects Your Gas Mileage?
Camp Apparel
The Smith Grove Campground offers several items that are available for purchase at its virtual store. These include t-shirts, sweatshirts, hoodies, waterproof jackets, ball caps, sweatpants, and several other items. Contact the campground office for more details.