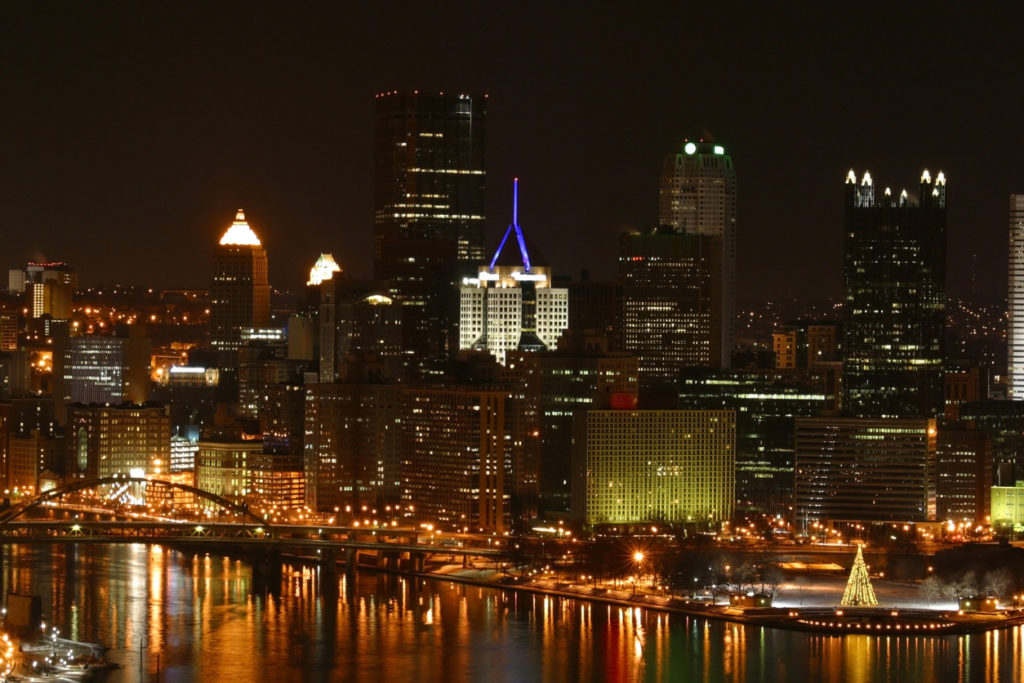 Looking for some fun ways to get into the Christmas spirit? Don't miss these holiday activities happening around Pittsburgh!
See the Lights
To get started, head downtown to admire all the city's vibrant Christmas displays. At night, Point State Park is aglow with its Christmas tree of lights, while the Unity Tree at Highmark is picture-perfect as well. A tremendous Nativity scene awaits at the US Steel Plaza, while you can also see the international Santa Claus assembly near Market Square. While you're at the Square, you can explore the Pittsburgh Christmas Market, where you can score some last-minute gifts thanks to the host of vendors and their unique – and often local– goods. If you want to take in the Christmas lights from the comfort (and warmth) of your car, you can also visit one of the drive-through light shows around the city and its surroundings, like Shadrack's Christmas Wonderland.
Explore the Season's Flowers
We might be a long way off from April showers and May flowers, but December has plenty of its on stunning blooms, and they're all on display at the Phipps Conservatory's Winter Flower Show. From now until the first week of next month, the conservatory will offer a look at some of winter's most colorful flora throughout several picturesque rooms and settings. With its lattice and sculpted low hedges, the Broderie Room contrasts its verdant green with the fiery red of beautiful poinsettias. Out in the frosty air, the Light Garden glitters and shines with lights that illuminate the grounds and dazzle guests.
Watch Kennywood Glow
Bring the whole family out to Kennywood, as Pittsburgh's theme park puts on its holiday best for a festive display of lights. Even as many of the park's summertime attractions are chilling out for the winter, this theme park is well worth a visit during Christmastime to take in all the décor, from the illuminated trees to the animals of Noah's Ark and the show in the lagoon. You'll also see a village of gingerbread houses, and you might even see Santa while you're there!
You might also like: Indulge In These Homemade Peppermint Patties
Honda North
If you need a new car, SUV, or truck for driving through Pittsburgh and beyond, come see what we have in our New Honda inventory.