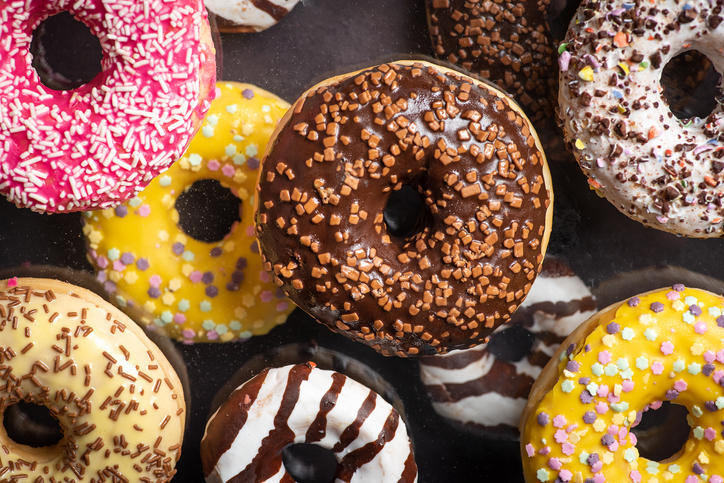 When you need a little pick-me-up to begin your day, a donut always does the trick. However, not all donuts are equal. But when you come to Donut Connection, you will find fresh, taste bud-tantalizing flavors. The Donut Connection has an impressive menu of choices. You will get quality ingredients and surprising flavors that you will want to tell your family and friends about. Furthermore, the shop has other menu items, including incredible coffee. You will not want another day to go by without trying one – or a dozen.
Hours & Directions
Donut Connection is at 330 Center Ave. in Butler, PA. It is open every day of the week, bright and early. For your convenience and to top off your breakfast, this Butler donut shop opens at 6 a.m. each day. Monday through Saturday, you can purchase donuts here until 2 p.m. Donut Connection closes a bit earlier on Sunday at 1:30 p.m. You can call 724-670-2800 to order your donuts for pickup. Or feel free to call with any questions about the selection.
The Specialty: Fabulous Donuts
Few treats can stack up to the taste of a good donut. The donuts at Donut Connection have few rivals. Firstly, you can purchase a single donut for just $1.35. However, it's not likely that one will satisfy you, so you'll need to pick up at least a half-dozen. This will cost $7.50. A dozen donuts are $13. Similarly, the shop has scrumptious donut holes. You can get a half dozen for only $1.75 or a dozen for $3. Donuts you can savor include flavors like Strawberry Shortcake, Chocolate Glaze, Lemon Blueberry, and Banana Cream. There are some fun flavors like the Almond Joy, Trash Panda, or Jalapeño Prankster.
The Almond Joy Donut is an Almond Buttercream-filled pillow donut. The donut is covered in fudge and toasted coconut. Try the Trash Panda Donut. The Trash Panda is a raised ring donut, which is topped with chocolate icing as well as M&M's, pretzels bits, and scrumptious peanut butter drizzle. Want to try a truly daring flavor? Come to the shop when they are selling the Jalapeño Prankster. The Jalapeño Prankster is a button donut. It is covered with jalapeño cream cheese icing, then topped with bacon and Raz Jelly.
Other Pastries
Secondly, try some other pastry items here. For instance, you can order Donut Cakes, which cost between $27 and $34. Other pastries are between $1.50 and $5.
Breakfast Wraps
If you're worried that donuts and pastries don't make the best breakfast, there are other items to choose from. Donut Connection also has some filling breakfast wraps. There's the Egg & Cheese wrap for $2.75 or the Bacon, Egg, & Cheese Wrap for just $4. Furthermore, the Sausage, Egg, & Cheese breakfast wrap goes for 44.
You might also like: Visit The Cranberry Township Farmers Market
Beverages
Lastly, you'll need something to wash down your donuts and wraps. There are many drink options to explore at Donut Connection. Small, medium, and large coffee is available for $1.89, $2.12, and $2.36, respectively. You can also purchase coffee in a box or per pound. Moreover, the shop has hot chocolate, smoothies, iced coffee, lattes, and frappes. Finally, you can check out the hot tea, iced tea, and juice selections. You can get flavored coffee drinks, thanks an array of flavor shots. Flavor shots you can enjoy include hazelnut, vanilla, caramel, toasted marshmallow, raspberry, butter pecan, and brown sugar cinnamon.
Stop by Donut Connection today and choose some tempting donuts. Other foods and drinks await you as you start your day on the right foot.
Disclaimer: The stock image is being used for illustrative purposes only, and it is not a direct representation of the business, recipe, or activity listed. Any person depicted in the stock image is a model.