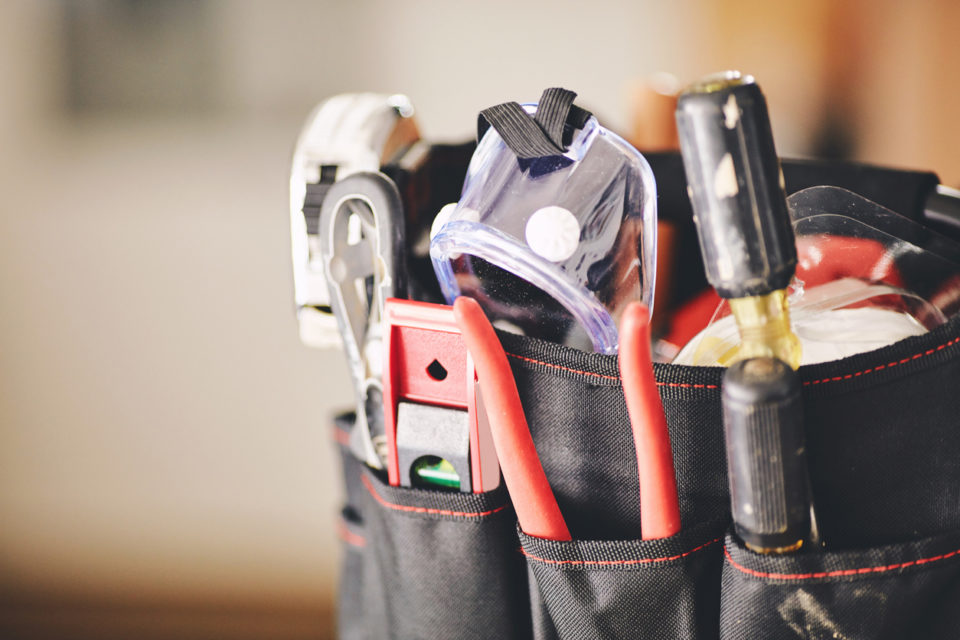 From leaky faucets to loose cabinet hardware, it seems like there's always something to fix around the house. Make sure you're ready for whatever project comes your way by adding these essentials to your toolbox. These essentials will help you tackle a number of projects around your home.
Screwdriver Set
A 10-piece screwdriver set will be a nice addition to your toolbox. These sets include a mixture of screwdrivers that can handle a multitude of jobs, from installing light switches to tightening hardware. You can even use a screwdriver to open paint cans.
Hammer
You also need to add a hammer to your toolbox. A hammer can help you with various projects, including hanging pictures and assembling furniture. Choose a well-made hammer that is heavy yet easy to use. Then, it will be an asset when you take on DIY projects.
Handsaw
You never know when you might need to trim lumber or take on another simple sawing project. A handsaw can address basic sawing needs. It's also easy to use and store, making it a must-have for your toolbox.
Pliers
You also need to add pliers to your toolbox. It's amazing how much you can do with pliers. You can use this tool when replacing showerheads or straightening power cord plugs, along with so much more. It's a good idea to get various types of pliers, including slip-joint and needle-nose.
Adjustable Wrench
You won't have trouble tightening and assembling items around your home when you have an adjustable wrench. You'll pull out the wrench when assembling swing sets for your kids, tightening plumbing fixtures, and more. You'll feel like a DIY pro when you use your wrench.
Flashlight
A rechargeable flashlight will come in handy if the power goes out or you need to search through a dark cabinet while working. Choose a rechargeable flashlight that can stay on for hours on a single charge. That way, it will come to the rescue, even if you're dealing with a long power outage.
Utility Knife
A utility knife comes in handy when you need to shave wood, open boxes, and more. You can even use a utility knife to sharpen pencils around your house. Get a nice utility knife with a rubber-covered handle. This will make it easier to change the blades when they become dull.
You might also like: Crank Up Pizza Night With Your Air Fryer
Tape Measure
Your toolbox isn't complete without a tape measure. You can use it for multiple reasons, from measuring a wall for a TV to checking the length of the lumber for a project. You'll be surprised by how often you take out your measuring tape throughout your lifetime.
Once you add these tools to your toolbox, you'll be ready to tackle countless projects around your house. You will even enjoy doing the projects since the tools will make the work easier.
Disclaimer: The stock image is being used for illustrative purposes only, and it is not a direct representation of the business, recipe, or activity listed. Any person depicted in the stock image is a model.