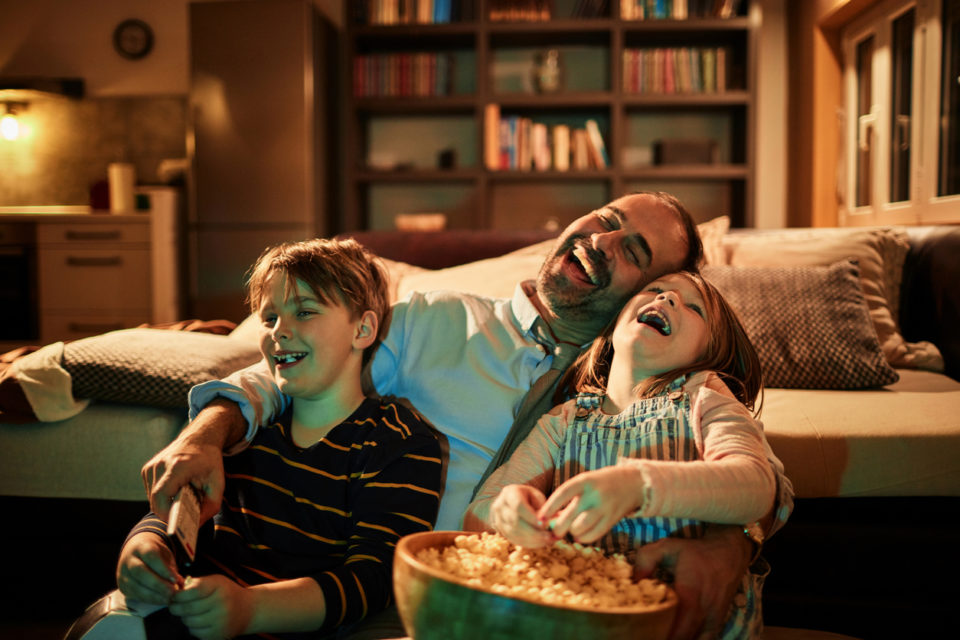 Going to a movie theater can be fun, but let's face it; it's pretty expensive. When you consider the cost of the movie itself, transportation, and snacks to boot, you're going to be spending a pretty penny for just yourself ­– not to mention a date or your family. Therefore, the next time you want to watch a movie, you might consider just watching it from the comfort of your own home. That's when it's a great time to do a movie night at home. Get your friends or family together, and start streaming that movie you've been meaning to watch. But before you do, get the scoop on all the stuff you should be picking up at the store to make your movie night even more special.
Grab Some Popcorn
Is it really a movie night if there's not popcorn involved? If you don't already have some sitting in your pantry, you can pick it up at your local grocery store. Sure, the bags are fine, but if you want to do things the old-fashioned way, try making popcorn in a pot on the stove. It may sound intimidating, but you'll find that you'll be able to customize your popcorn a lot more this way. And if you don't want a super-buttery bag of popcorn, this is definitely the way to go.
Get Some Popcorn Buckets
You can always eat popcorn out of a bowl as you would on any other night, but movie night is supposed to be special, right? If you want to make it feel like you're at the movie theater, pick up some popcorn buckets. First of all, these are usually pretty big, which means you get to snack on as much popcorn as you want. But most of all, they just give you the sense of actually being at the movies. And isn't that what we're going for, after all?
You might also like: 10 Ways To Spoil Your Furry Friend
Don't Forget the Sweets
Popcorn is an essential part of going to the movies, but what about the candy? That's probably something else you'll want to indulge in during your movie night. Pick up your favorite candy at the store, and don't feel like you're limited to what you would find at a movie theater. Try something new, or stick to the old classics you love.
With these tips and tricks, you'll be sure to have an exciting movie night at home on your couch. Grabbing the best snacks makes the whole experience that much more special.
Disclaimer: The stock image is being used for illustrative purposes only, and it is not a direct representation of the business, recipe, or activity listed. Any person depicted in the stock image is a model.