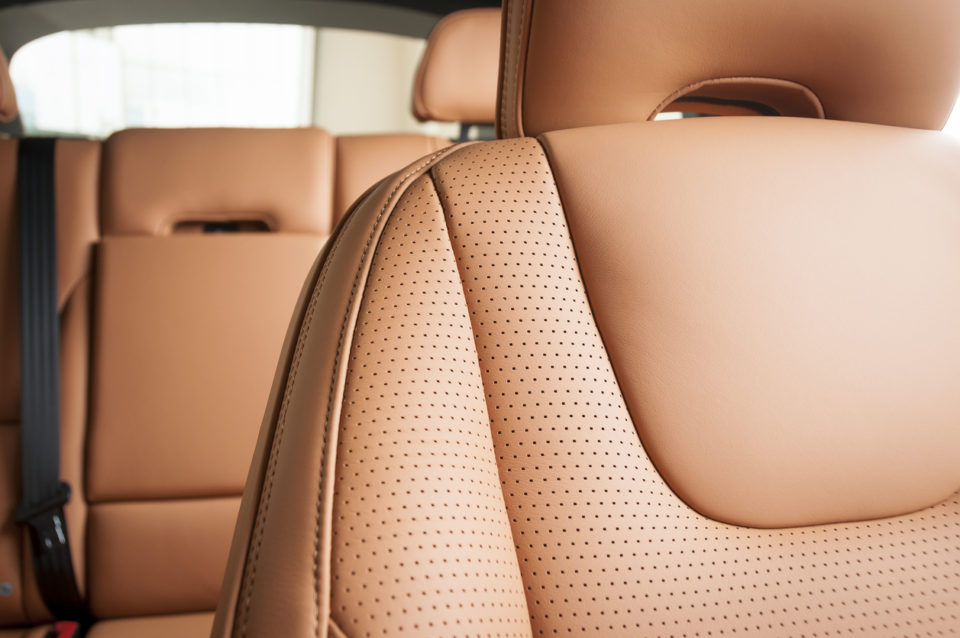 You spend a lot of time in your car, so it's important that you are comfortable. Whether in the driver's seat or as a passenger, you want the leather material to feel good and look good. Over time, leather can fade, crack, or experience other issues. The good news is that there are things you can do to maintain leather's natural look and feel. Following some tips will preserve the leather for years to come.
Vacuum
Vacuuming is a simple process, but it's one that many car owners neglect. Regularly vacuuming the interior will prevent bacterial growth and foul smells. When it comes to leather, vacuuming is critical. This will suck up any dirt and debris hiding in the creases of the leather. It's best to vacuum the seats once a week.
Use Leather Cleaner
You can purchase this product from an auto parts store, home improvement store, or detailing shop. Make sure when you apply the cleaner that you do so gently with a soft-bristled brush. Focus on areas that you regularly come into contact with. Creases are especially susceptible to problems. The cleaner will not only wipe away dirt, oils, dust, and other materials, but it will create a nice shine or luster to the leather. It can also strengthen it against further damage.
Clean Immediately
Leather is extremely durable. It's also easy to clean, which is another reason why people love it so much. A spill is not difficult to clean up quickly and thoroughly. The problem is, too many people ignore a mess, thinking they'll take care of it later. It's best to wipe off the leather right away after spilling food or drink. Taking this approach will make it much easier to clean well and prevent any staining or damage to the leather. All it takes is a quick wipe with a damp rag to do the job.
Keep the Car Covered
Leather and sunlight don't get along very well. One of the most common causes of leather deterioration is exposure to the sun. Parking your car outside of the garage in direct sunlight can decrease the leather's lifespan. If you can't always park in a garage, try to park in a shady area such as under a tree. Using visors in the windshield can also help.
You might also like: Make The Best Of Pumpkin Carving This Season
Don't Eat Inside
You won't be able to keep your leather seats 100 percent clean all the time. But there are ways to minimize the damage the seats suffer. Keeping them clean will be a lot easier if you don't eat or drink in the car — or if you at least cut back on this habit as much as you can.
The leather seats in your car can last a long time if you put some effort and care. Follow these tips consistently, and the leather will maintain its natural look and feel. If you need professional help for seat maintenance and repair, bring your vehicle to Honda North in Butler, Pennsylvania. We have a friendly and experienced service team to assist you.
Disclaimer: The stock image is being used for illustrative purposes only, and it is not a direct representation of the business, recipe, or activity listed. Any person depicted in the stock image is a model.